It may be 95 degrees outside, but we are determined to get in the fall spirit around here! So, you know what that means...
PUMPKIN EVERYTHING!!!!  
We have partnered with Emily Frisella of Fit Home & Health to bring you a flavor packed and healthy Protein Pumpkin Bread. If you have not heard of her, allow me to introduce the cutest woman on the internet!! She is a leading female entreprenuer, a best selling cookbook author and, most importantly, a dog mom to 3 bulldogs!!
Let's get started!!
---
1/2 cup brown sugar substitute
1 1/2 teaspoons ground ginger
2 teaspoons cinnamon
1/2 teaspoon ground cloves
1 teaspoon baking soda
1/2 teaspoon salt
2 teaspoons vanilla extract
1 4-ounce jar of baby food applesauce
1 15-ounce can of pumpkin puree
4 egg whites
2 cups oat flour
3/4 cups vanilla protein powder (I used pumpkin spice latte protein but any protein is fine)
1/2 cup almond milk
Preheat oven to 350 degrees.
Combine brown sugar substitute, ginger, cinnamon, ground cloves, baking powder, baking soda, and salt in a small mixing bowl.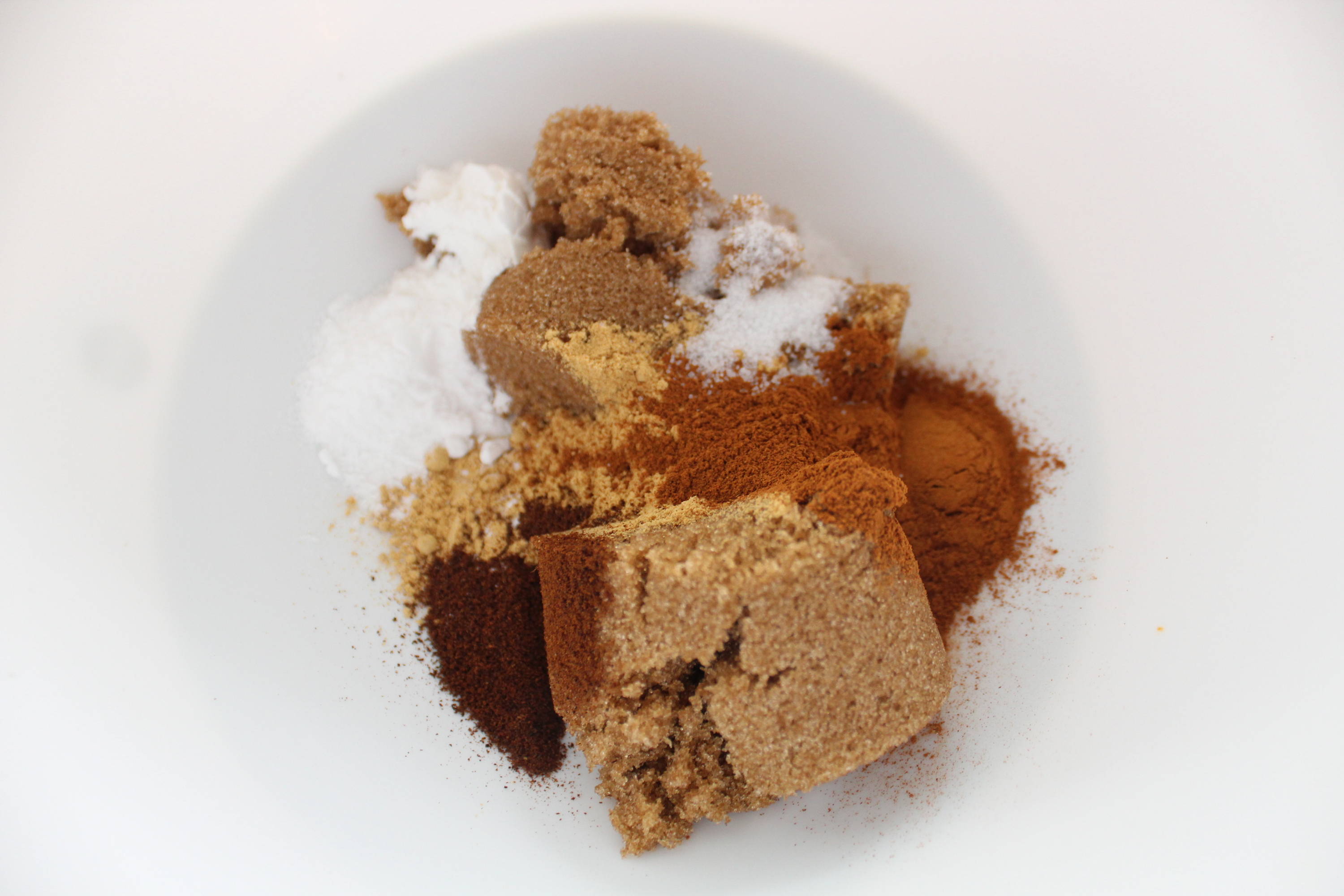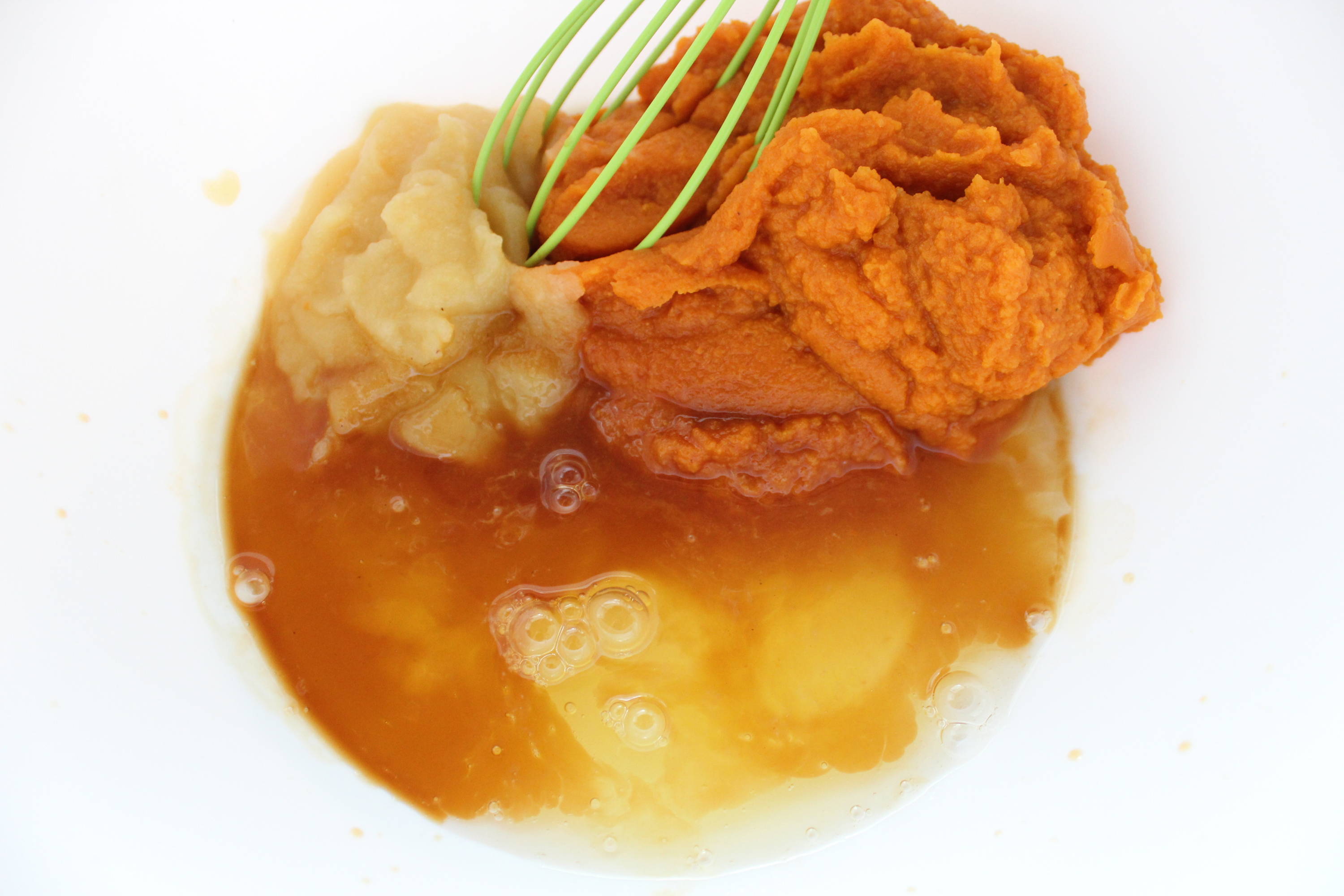 In a large mixing bowl, mix vanilla extract, applesauce, pumpkin puree, and egg whites until combined. 
Add dry ingredients to wet ingredients in the large mixing bowl and mix well.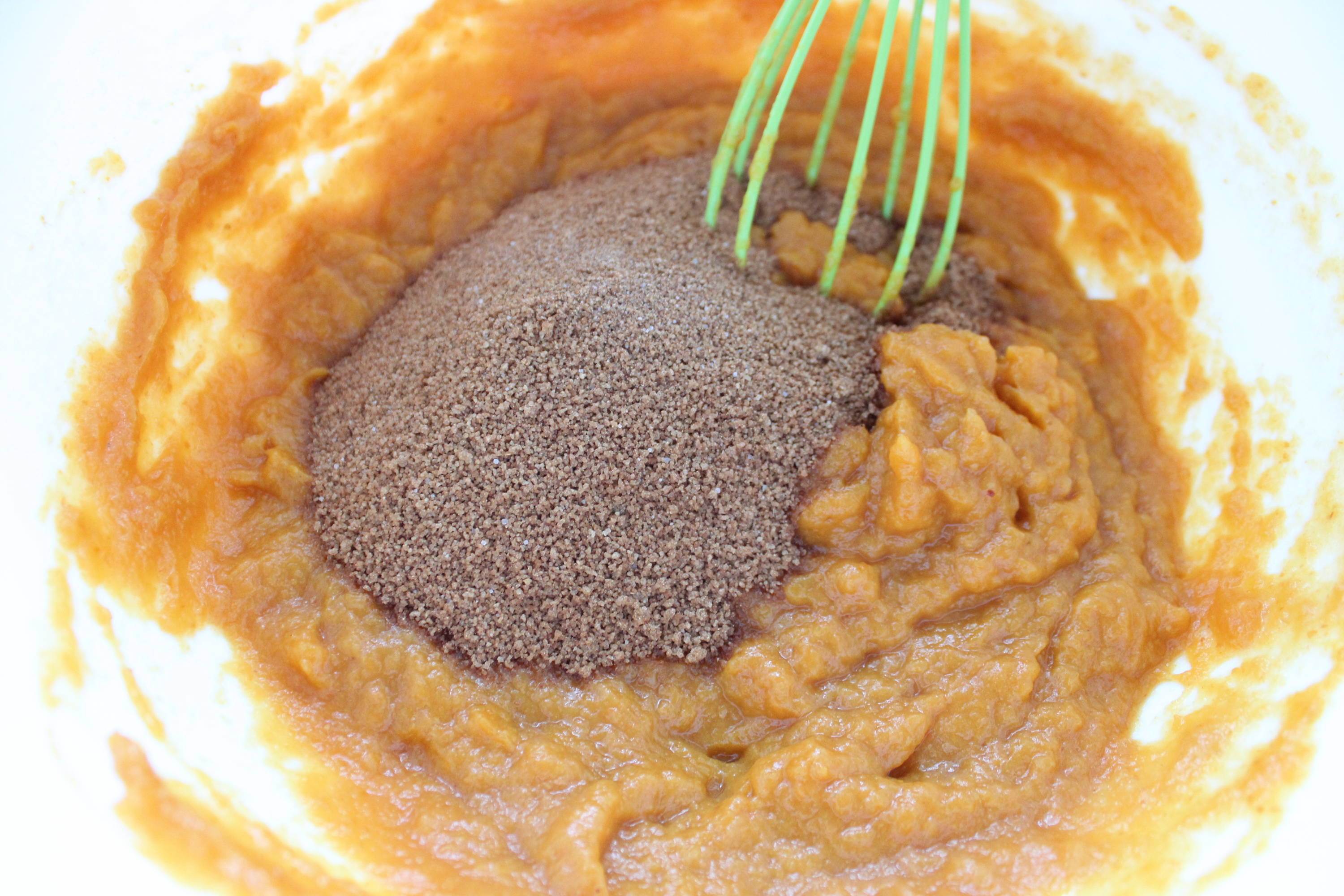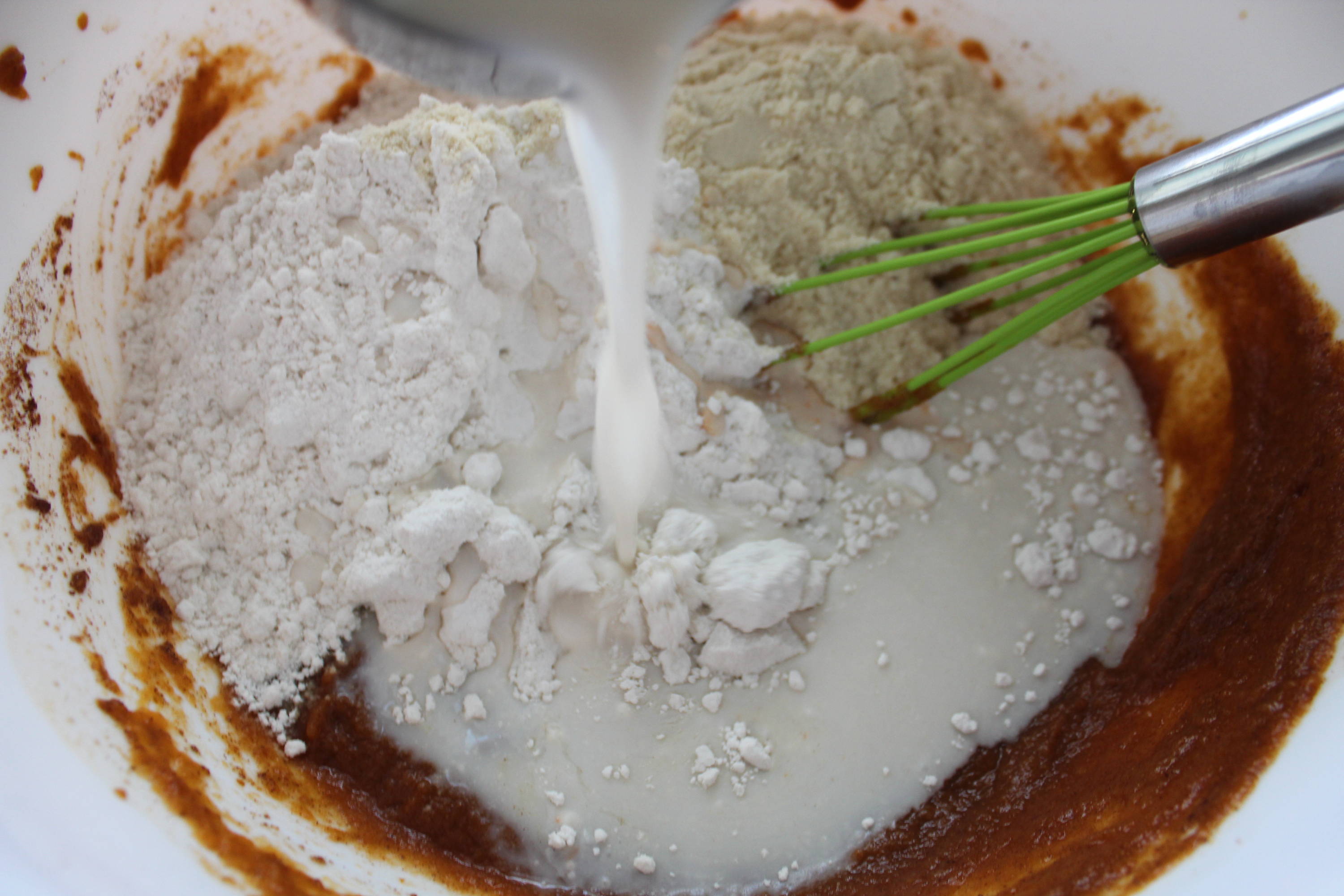 Add oat flour, protein powder, and almond milk and mix until combined.
Spread batter evenly into baking dish and bake for 18-20 minutes until golden brown on the edges.
Optional toppings:
1/2 cup walnuts
1/4 cup chopped pumpkin seeds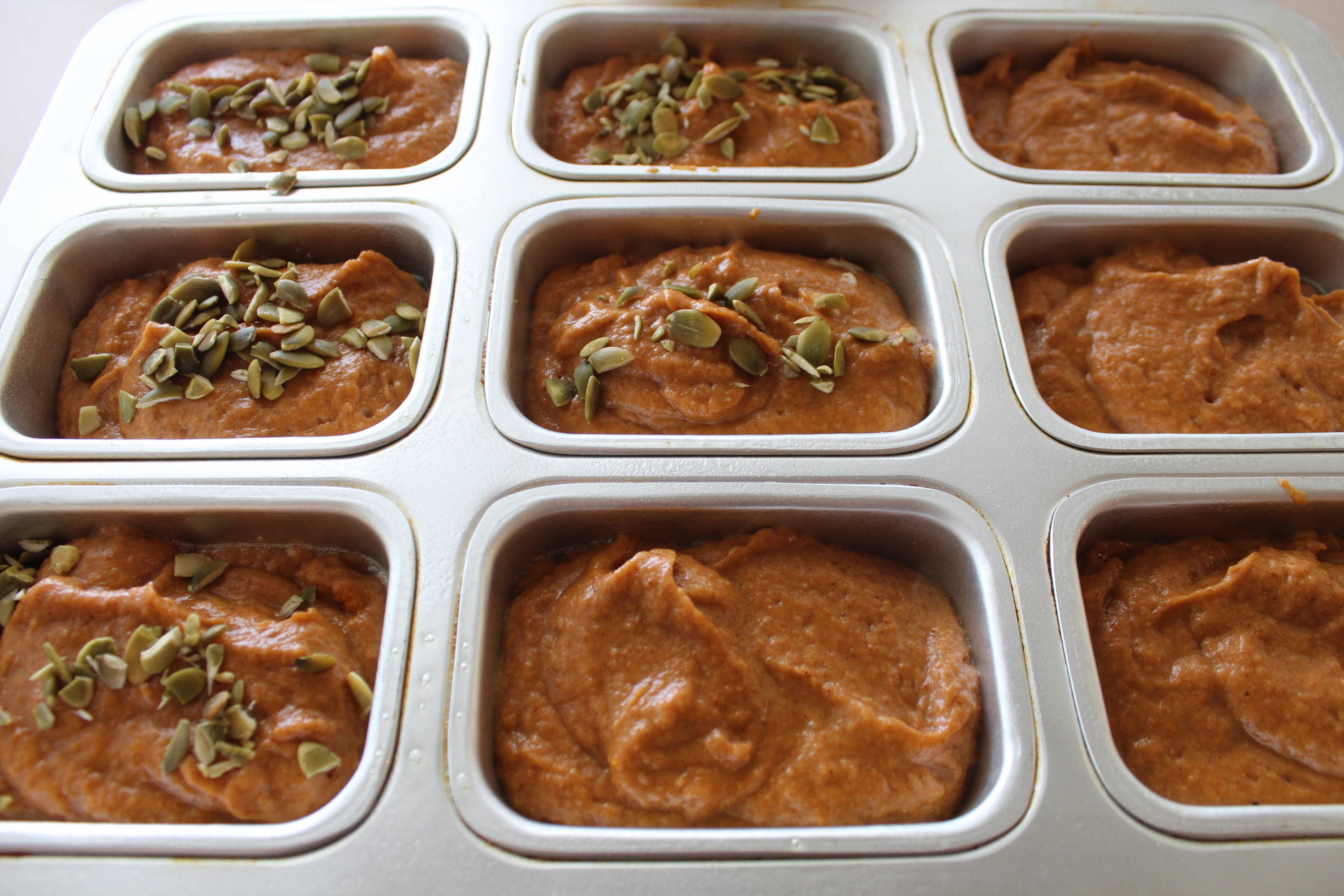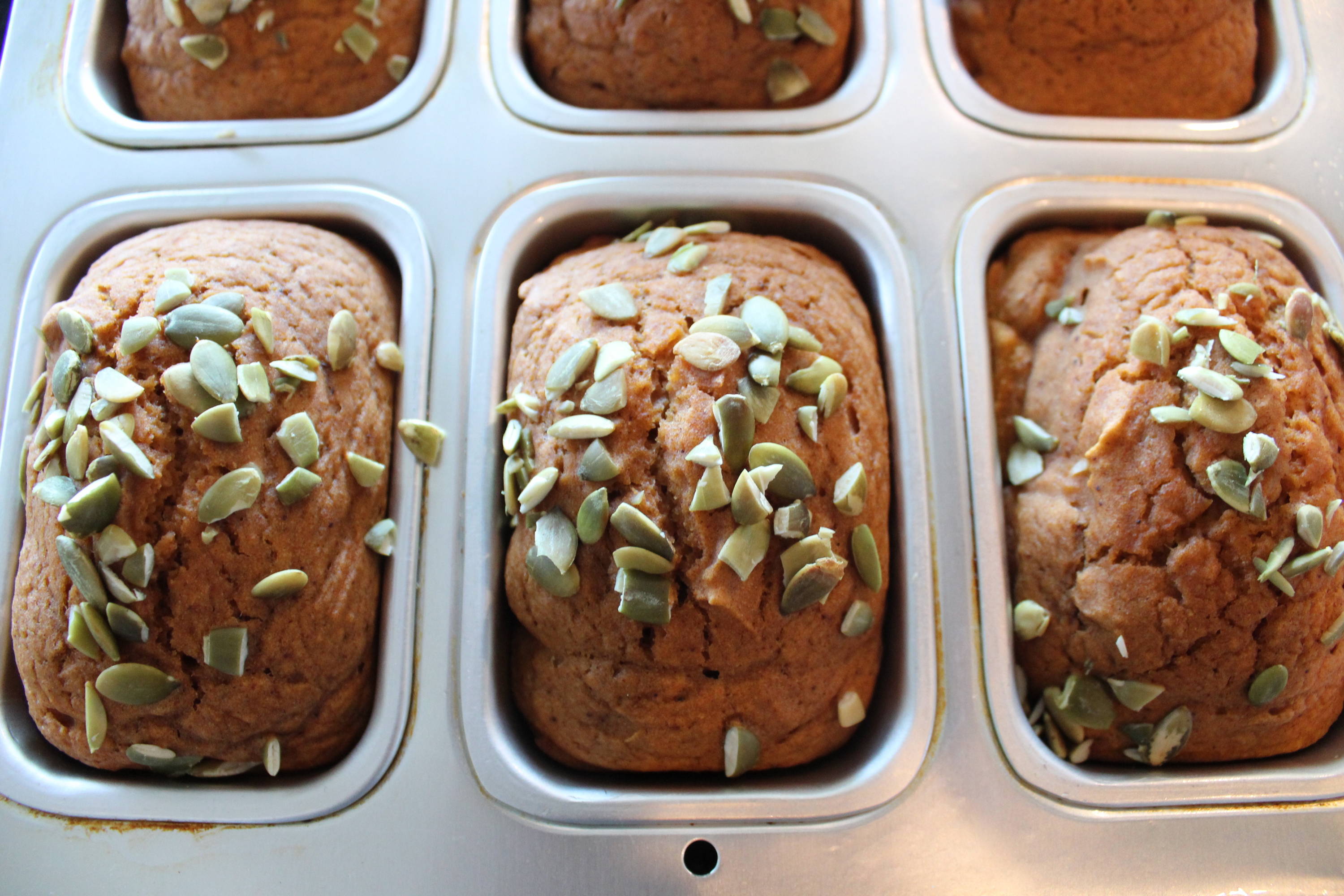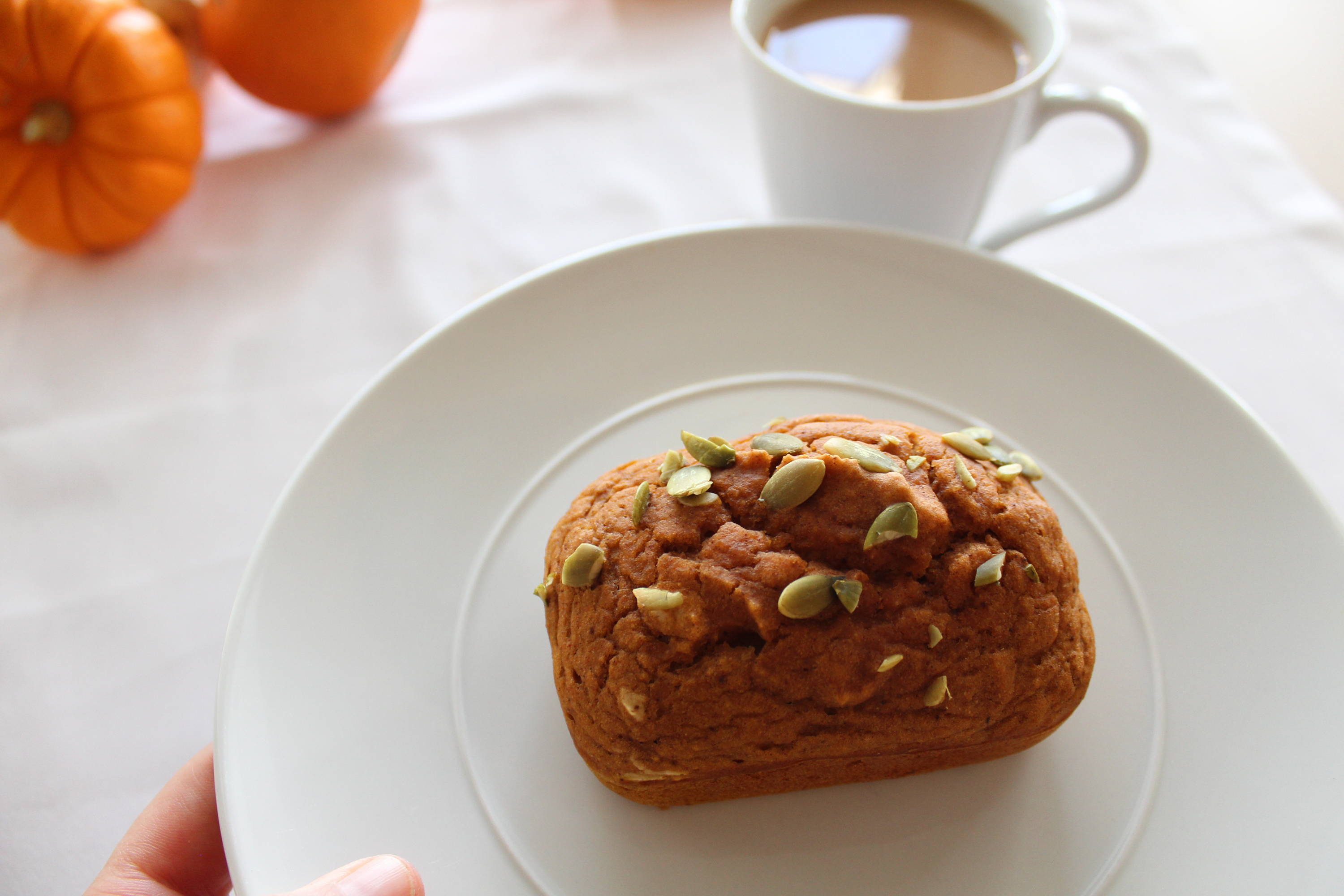 We recommend enjoying your little mini loaf with the most perfect cup of caramel colored coffee, a bunch of mini pumpkins on the table, and a burning pumpkin spice candle!!
It is the perfect post workout snack! We snuck a few into Starbucks this morning after testing out one of the workouts for the Fall Fitness Challenge. Crazy good!!